Senior Fashion Designer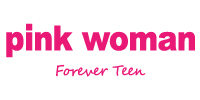 512, Vouliagmenis avenue
+302109885169
www.pinkwoman-fashion.om
Company description
The clothing brand Pink Woman was founded in 2004 in northern Greece where the first shops opened their doors. Year after year, Pink Woman developed its presence in the wholesale market as well as in retail. Today the Pink Woman network stands for more than 90 retail shops, an online shop and several cooperation with foreign e-shops.
Job description
Examples of Typical Activities:

•Create, select and achieve a large fashion fabric base to support our customer base.

•Set annual trend guides for new product development

•Provide fashion trend analysis, renderings, fashion presentation boards and sample selections

•Assess the product branding and pricing and promotional proposals within the retail network

•Aware of the market and competition and proposes solutions to improve "collection"

•Close cooperation with the Sales, Merchandising, Product Department to ensure the success of the projects.

•Fashion merchandise product to achieve aesthetic goals of Marketing/Sales. Collaborate with Marketing, to develop appropriate Fashion timelines.

•Identifying and understanding issues, problems, and opportunities; comparing data from different sources to draw conclusions

•Takes prompt action to accomplish objectives; takes action to achieve goals beyond what is required; is proactive.
Profile
Fashion Designer monitors and participates in the whole process of creating the "collection", starting from the conception of the idea, the themes and sketches, to the presentation of the styles and the production of the samples. Able to quickly respond to business objectives with creative design solutions, the Senior Designer develops collaborative relationships with Retailer trend/buying departments.
Required Skills & Experience
Creative, passionate about fashion and commercial perception.
Communicative and enjoys teamwork.
Adapts to a fast-paced environment.
Ability to understand the buyer and marketplace and create fashion to meet & exceeds the customer expectations.
Take initiatives and has strong analytical capability
Very good knowledge of English, Microsoft Office Programs and Internet and design programs (Illustrator, Photoshop & Draw)
Develops and uses collaborative relationships to facilitate the accomplishment of work goals.
Working knowledge of global fabrics, textures and designs. Understands the various types of fabrics (yarns, woven, prints, base cloths, etc.)
Experience creating designs for fabric; ability to generate CAD designs. Adobe CC: Illustrator, Photoshop, InDesign
Contact
Vangelis Katsoulieris